BOULDER VOLUNTEERS - YES WE CAN
and have made a difference
I have described in previous diaries the decision and actual trip to Colorado to work for Change
COLORADO VOLUNTEER - my swing state action
TRIPPIN FOR OBAMA - XCountry Photo Diary
XCountry part 2
Michelle takes Boulder - Photos for Michelle Fans
and
VOLUNTEERS - Change for Colorado
Today is day 23 of my Swing State Safari and I have been promoted to
Tennessee Volunteer Dude in charge of Vote Builder Data
First a little Colorado EYE CANDY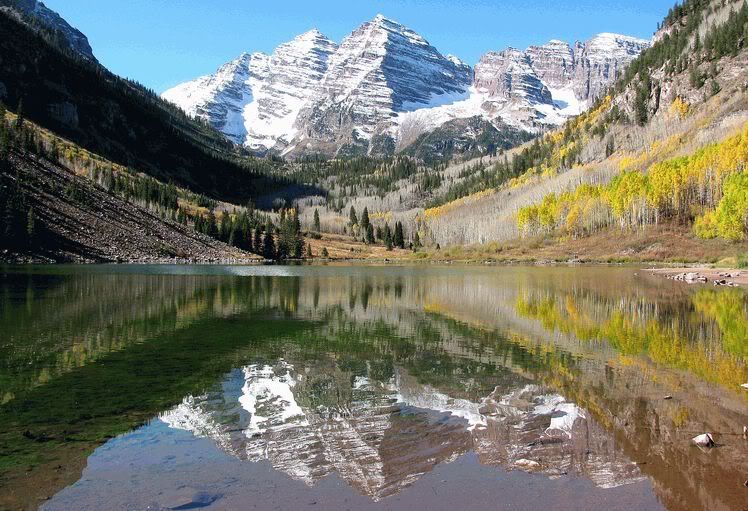 Here's the scene at the Pearl Street office for CHANGE today at 3pm
This isn't unusual or special - it's been like this every day I've been in town for 3/4 weeks. There is a constant turnover of Volunteers who come in off the street. From 20 to 40 people at a time man the computers and the phone banks
Some of the veterans train the new Volunteers
The Phones are in use constantly

I was just promoted to Dude in Charge of Data Entry (seen here being congratulated by Barack)
We have some very artistic pumpkin carvers at work today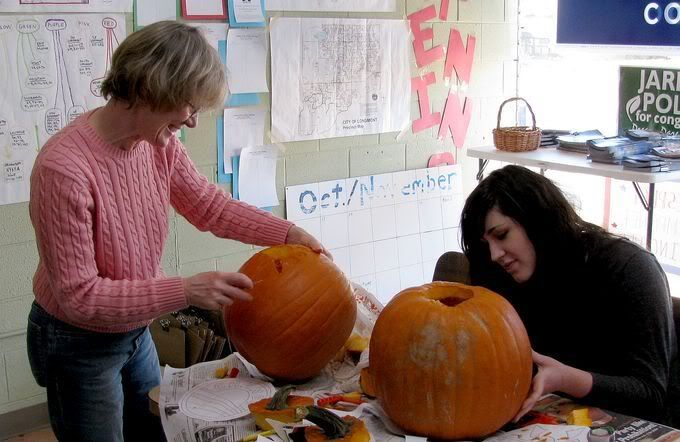 These shots will give you a feel for the level of activity
The sound is a constant murmur of phone conversations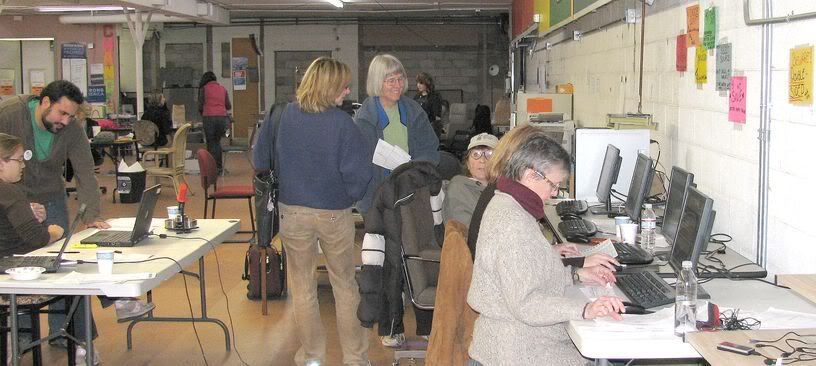 Given how beautiful it is outside in Colorado, the level of dedication by the 100's of Volunteers is truly amazing.
Here are the Maroon Bells just outside of Aspen

I once spent 3 days at the Hotel Jerome in Aspen where Hunter Thompson held court in the hotel bar each night
Too bad Hunter isn't around to enjoy the present campaign - we can only guess how he would have handled Sarah Palin.
Meanwhile enjoy some of the brilliant gold from the world's largest single living organism - The Aspen



Everything is truly coming up GOLDEN in Colorado where Barack Obama has taken a commanding lead thanks to the many VOLUNTEERS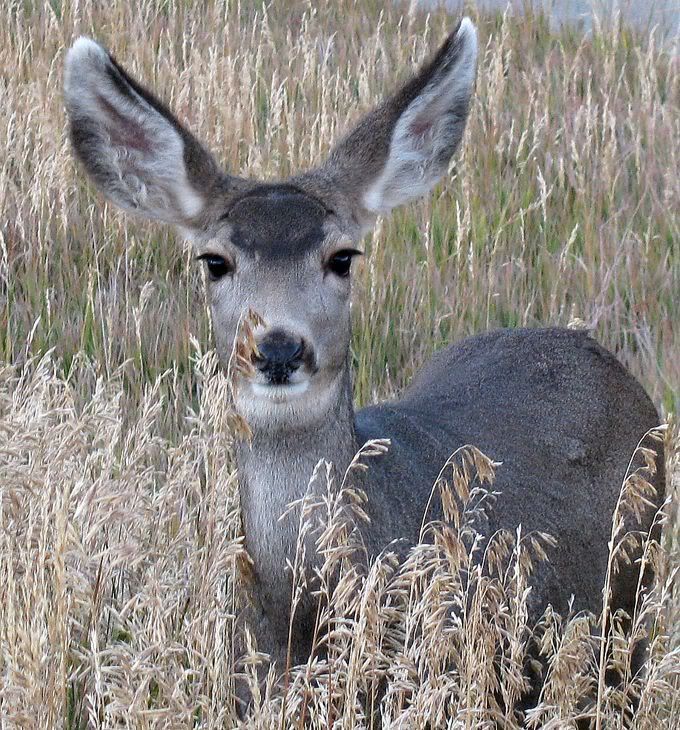 Even the Mule Deer respond positively to the mention of his name.