VOLUNTEERS - CHANGE FOR COLORADO
Boulder Colorado is a wonderful place to Volunteer and work for CHANGE.
I have described in previous diaries the decision and actual trip to Colorado to work for Change
COLORADO VOLUNTEER - my swing state action
TRIPPIN FOR OBAMA - XCountry Photo Diary
XCountry part 2
and
Michelle takes Boulder - Photos for Michelle Fans
Now 11 days into the trip I want to share the actual experience for those of you who might be thinking about traveling to VOLUNTEER to make certain that this guy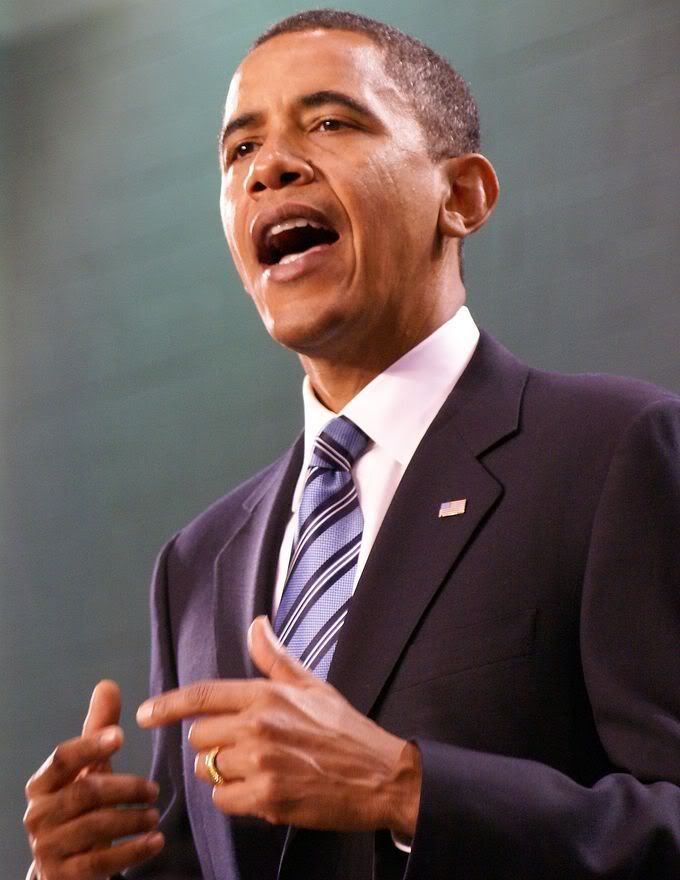 is the next PRESIDENT OF THE UNITED STATES
The BOULDER COLORADO office is nothing fancy
but it is a large space that once housed a food co-op. Lots of mismatched chairs, tables and desks with phones and computers and 100's of VOLUNTEERS
The Boulder office is a beehive of activity from 9am til 9pm each weekday as dozens of VOLUNTEERS rotate through the office making telephone calls, doing data entry on the computers, registering voters, and planning canvassing runs. We call other VOLUNTEERS to make up teams for events like Michelle's speech at CU this week or a sign making party for the event.
Every new registration to vote is taken to the county clerk and a copy is entered into the permanent database. Every attendee at an event like Michelle's speech is entered into the data base as is every canvassing report
Boulder County is averaging 1000's of new registrations a week. Add to that the 9000 who attended the Michelle Obama rally at CU, the phone contact data of dozens of phone bankers, and the data gathered by the door to door canvassers, and you get an idea of how much information gets entered into the VoteBuilder data base.
Most of the VOLUNTEERS bring in their own laptops for doing the data entry and we are building a permanent voter database that will serve the Democratic Party for years to come.
Now I'm not going to get more specific than that about the operation and these are things anyone who enters the office and offers to work will know.
The wonderful thing about the Boulder operation are the people. Sure there are many college students this being a college town but there are people who came here from across the country like I did
Like Kathy and Bob from Berkeley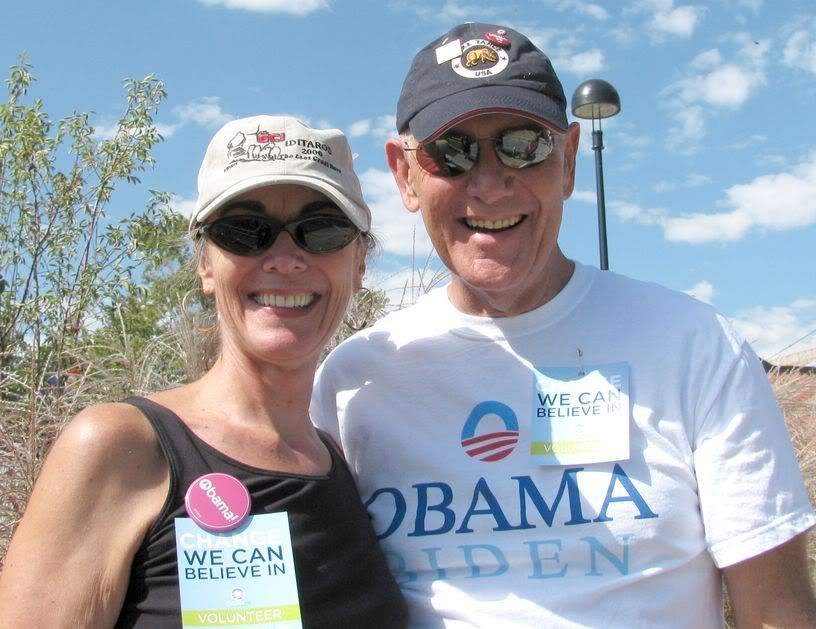 or Judd from New York
or Jenna who was on her way to Stanford from New Jersey but decided to stay in Boulder and delay her education for a semester.
Or Deanna from Idaho or Holly from Cambridge.
Some local folks bring in cakes, cookies, pies, and lots of snacks. Some offer rooms in their homes for out of state Volunteers.
Now I know this isn't possible for everyone but if you are in a position to spend some time in a battleground state don't let this opportunity pass you by. Not only will you be working to save our country from the ravages of Republicans but you will make new friends and be a part of a great victory. I hope this diary give you a little push toward spending a little time crossing a state line to work in Ohio, Pa, North Carolina, Florida, Nevada, New Hampshire, Virginia, or another state where Barack has a good chance to win with extra effort.
You might just meet a guy like my new friend Joe
Joe took many of these pictures of Barack, Michelle, and the DNC final night at Invesco Field. I will leave you with them and the hope that you will feel inspired to take a little trip and VOLUNTEER.